Playhouse on Park
River Bend is delighted to announce our continued partnership with Playhouse on Park for the 14th Season.
We are thrilled about the return of live theater, and we are excited to once again set up themed pop-up shops in the Playhouse lobby We're donating 20% of all show-related purchases directly to Playhouse on Park. River Bend Booksellers and Playhouse Literary Interns have collaborated to bring you curated reading lists to accompany select shows this season.
---

September 28 - October 16, 2022
The time is 1959. The place is a seedy bar in Philadelphia. The audience is about to witness one of Billie Holiday's last performances, given four months before her death. In Robertson's Tony award-winning play, Holiday engages the audience with salty, often humorous reminiscences of her troubled life as a traveling performer in a segregated south. With the help of her piano man, Jimmy Powers, she lets music tell her story, sharing soulful and heart-wrenching songs from her memorable canon including: "Strange Fruit," "God Bless the Child," "When a Woman Loves a Man," and "Ain't Nobody's Business if I Do."
---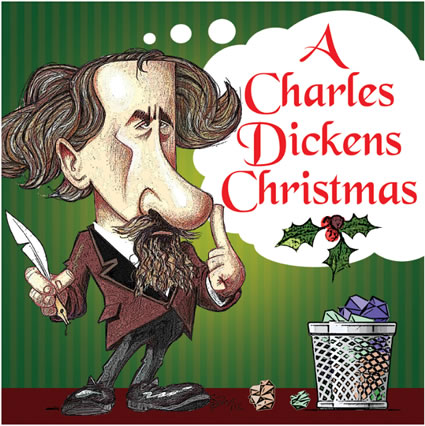 December 10 - 29, 2022
A CHARLES DICKENS CHRISTMAS is a highly original and humorous take on A Christmas Carol that follows a young Charles Dickens, unable to find much joy in life, struggling to write the Christmas story that will become the most famous holiday tale of all time. With the intervention of a magical muse, the elements of his famous A Christmas Carol begin to take shape. Dickens learns the true meaning of Christmas and finds in his past the inspiration for his immortal holiday classic. A Charles Dickens Christmas' rich musical score is sure to put the holiday cheer into every member of the audience.
Click here to buy tickets for the live performance.
Buy any of the books on our Dickens Reading List, and 20% will be donated to Playhouse on Park!
---

By Jacqueline Bircher
May 31 - June 18, 2023
World Premiere!

When their Editor-in-Chief gets caught using some unexpected profanity, the employees of Webster's Dictionary find themselves at the center of an internet uprising over gender and obscenity in the age of social media. As office politics collide with ambition, morality, and lexicography, the future of the English language hangs in the balance. A play about vulgar words and the people who define them.
---
Playhouse on Park
244 Park Road, West Hartford, CT 06119
Box Office: 860-523-5900 Ext. 10
---
Order your 2021 CT Shakespeare Festival Sonnet Anthology today! All proceeds benefit Playhouse Theater Group.
Click on the book below to place your order.
---