Playhouse on Park
River Bend is delighted to announce our partnership with Playhouse on Park for the 2020-2021 Season.
It is important to us to support local theater and do our part to keep the art form that we love so much alive and thriving during these unprecedented times. You can help! We're donating 20% of all show-related purchases directly to Playhouse on Park. River Bend Booksellers and Playhouse Literary Interns have collaborated to bring you curated reading lists to accompany each of the shows this season.
MAIN STAGE SEASON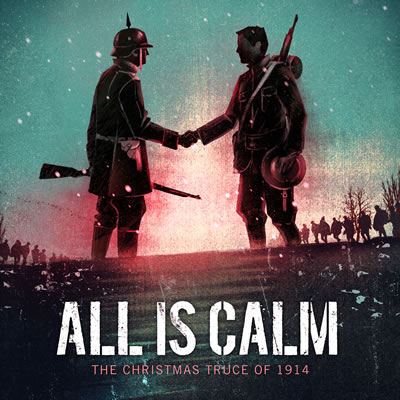 ALL IS CALM: THE CHRISTMAS TRUCE OF 1914
December 16, 2020 - January 3, 2021
A remarkable true story from the Western Front. All is Calm: The Christmas Truce of 1914 relives an astounding moment in history; in a silence amid the combat, a soldier steps into no man's land singing "Silent Night." Thus begins an extraordinary night of camaraderie between the Allied troops and German soldiers. They lay down their arms to celebrate the holiday, share food and drink, play soccer, and sing carols. This dramatic retelling weaves together firsthand accounts of World War I soldiers with patriotic tunes, trench songs, and Christmas Carols.
Click here to buy tickets to stream the performance.
Buy any of the books listed below, and 20% will be donated to Playhouse on Park!
---
Playhouse on Park
244 Park Road, West Hartford, CT 06119
Box Office: 860-523-5900 Ext. 10