The Arms Race and Arms Control 1984 (Hardcover)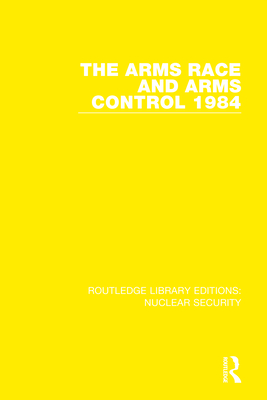 Email or call for price (info@riverbendbookshop.com)
Description
---
For the third year running, this book, originally published in 1984, provided those actively concerned with the dangers of war at the time, with well-researched and up-to-date information on military developments of every kind.
Based on material published in the SIPRI Yearbook 1984, this book contains the essential data on nuclear issues, on military expenditure and the arms trade, and examines the breakdown of the arms control talks in 1983.
About the Author
---
Stockholm International Peace Research Institute SIPRI is an independent international institute dedicated to research into conflict, armaments, arms control and disarmament. Established in 1966, SIPRI provides data, analysis and recommendations, based on open sources, to policymakers, researchers, media and the interested public. Based in Stockholm, SIPRI is regularly ranked among the most respected think tanks worldwide.