Welcome, Baby: Merry Christmas, Baby (Board book)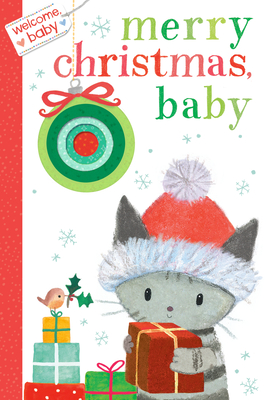 Please contact us for more details
Inquire with a bookseller before ordering. Call 860.430.6608.
Description
---
Baby's first Christmas gift is right here!

Parents and loved ones looking for a Christmas gift for the baby in their lives will love with this super-cute holiday board book with concentric, glittery, holes that start on the festive tree ornament sturdy cover and go all the way through to the back of the book. Each page turn reveals an adorable scene of fuzzy, cheerful animal friends celebrating the holidays, a warm way to introduce your baby to your family's traditions. It's the perfect way to say "Welcome, Baby" and "Merry Christmas, Baby!"

Find your perfect baby shower gift every time with Welcome, Baby:
  •  Hello, Bunny
  •  Love You, Baby
  •  Bedtime, Baby
  •  Peek-A-Boo, Me and You 
  •  Merry Christmas, Baby 
  •  Love You, Mama
  •  Baby's Blanket 

About the Author
---
DUBRAVKA KOLANOVIC was born in Zagreb, Croatia. She studied painting at Savannah College of Art and Design and at the Academy of Fine Arts in Zagreb. Since then, she has devoted herself to children's book illustration. Dubravka lives and works in Zadar, on the coast of Croatia, with her husband, two sons, and their dog.