The First Man (Vintage International) (Paperback)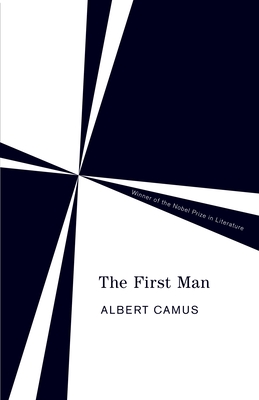 $16.00
Email or call for price.
Description
---
Camus tells the story of Jacques Cormery, a boy who lived a life much like his own. Camus summons up the sights, sounds and textures of a childhood circumscribed by poverty and a father's death yet redeemed by the austere beauty of Algeria and the boy's attachment to his nearly deaf-mute mother. Published thirty-five years after its discovery amid the wreckage of the car accident that killed Camus, The First Man is the brilliant consummation of the life and work of one of the 20th century's greatest novelists. Translated from the French by David Hapgood.



"The First Man is perhaps the most honest book Camus ever wrote, and the most sensual...Camus is...writing at the depth of his powers...It is a work of genius."--The New Yorker


"Fascinating...The First Man helps put all of Camus's work into a clearer perspective and brings into relief what separates him from the more militant literary personalities of his day...Camus's voice has never been more personal."--New York Times Book Review
About the Author
---
Born in Algeria in 1913, Albert Camus published The Stranger-- now one of the most widely read novels of this century-- in 1942. Celebrated in intellectual circles, Camus was awarded the Nobel Prize for Literature in 1957. On January 4, 1960, he was killed in a car accident.