Porsche 911: Perfection by Design (Paperback)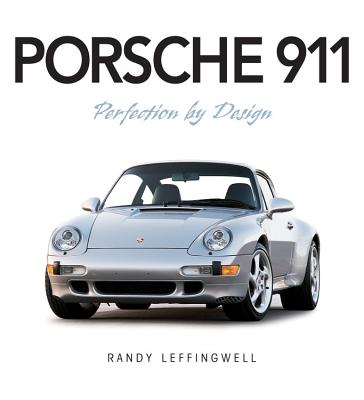 $27.95
Email or call for price
Description
---
No other sports car has had a run like the Porsche 911, on the street or on the world's racetracks. On the eve of Porsche's 60th anniversary, this richly illustrated volume tells the story of that fabled marque.

Renowned automotive writer and photographer (and Porsche aficionado) Randy Leffingwell focuses his lens on each important model. His pictures, in-depth analyses of each car and its context, and interviews with key personnel comprise a complete, compelling, and often revealing history of the world's premier name in sports cars.
About the Author
---
Randy Leffingwell wrote his first book, American Muscle, in 1989 while still on staff at the Los Angeles Times. Since then, he has authored another 47 titles for Motorbooks and its sister publisher Voyageur Press covering subjects from sports cars to motorcycles to farm tractors. Leffingwell is considered one of the top Porsche historians working today, and he enjoys a close working relationship with Porsche AG. His Porsche titles include Porsche 911 50 Years, The Complete Book of Porsche 911, and Porsche Turbo. He lives in Santa Barbara, California.