The Night Stalker: The Life and Crimes of Richard Ramirez (Mass Market Paperbound)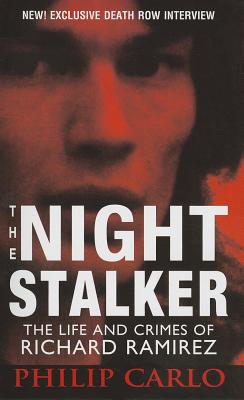 $7.99
Email or call for price
Description
---
"We've all got the power in our hands to kill, but most people are afraid to use it. The ones who aren't afraid control life itself."--Richard Ramirez
Ten years after the murder spree that left thirteen people dead and paralyzed the city of Los Angeles with fear, his name is synonymous with Satanism, torture and sadistic murder. Yet despite the sensational nature of his crimes, no one has ever been able to tell the complex story of the killer whose seductive, brooding looks still draw women like moths to a flame--a man millions call the devil himself.
Until Now. . .
Painstakingly researched over three years, based on nearly one hundred hours of exclusive interviews with Richard Ramirez on California's Death Row, The Night Stalker is the definitive account of America's most feared serial murderer. From Ramirez's earliest brushes with the law to his deadliest stalking expeditions to the unprecedented police and civilian manhunt that resulted in one of the most sensational trails in California history, "The Night Stalker" is an eerie and spellbinding descent into the very heart of human evil. It is more than epic nonfiction at its brutally real-it is a true crime masterpiece.