The Good Government Man: Albert Coates and the Early Years of the Institute of Government (Coates University Leadership) (Hardcover)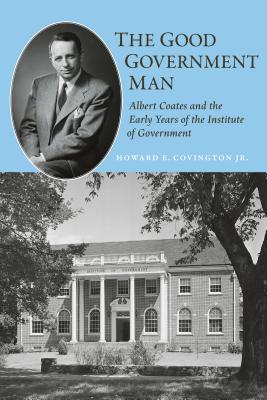 $40.25

Ships to our store in 3-8 Days
Description
---
The Good Government Man captures the life of Albert Coates (1896-1989), the founder and first director of the Institute of Government at the University of North Carolina, and an exciting, transformative era in the history of UNC. Inspired by visionary President Edward Kidder Graham--whose death during the influenza pandemic of 1918 devastated the campus--Coates adopted as his life mission his hero's dream of the university in service to the state.

With raw determination, stubborn independence, and sheer audacity, Coates created the Institute of Government, now School of Government, to prepare elected officials, government employees, and private citizens for public service.
Covington's clear-eyed account presents Coates in all his guises. Passionate and persuasive on the stump, he tirelessly recruited anyone who would listen to his cause including state and university leaders who would prove essential to the ultimate success of the Institute. To admirers, he was a genius of striking originality. Like many with a strong sense of mission, he could also be exasperatingly insistent on getting his way in all matters, great or small. His story, however, is unarguably an important one, and the value of the institute he founded, the first program of its type in the nation, is inestimable.