General Index to Swedenborg's Scripture Quotations (Hardcover)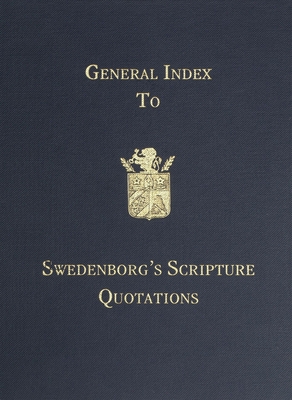 $24.95
Email or call for price
Description
---
The General Index to Swedenborg's Scripture Quotations contains a list of all citations and references to Scripture in the theological works of the eighteenth-century Swedish philosopher and mystic Emanuel Swedenborg, including allusions to passages where Swedenborg failed to name the book, chapter, or verse in question. The book is divided into three main sections: Old Testament, New Testament, and Non-Canonical Books.
 
This reference work is an important resource for anyone looking into Swedenborg's biblical commentaries, including scholars and students from clergy and laity alike. Popularly known as "Searle's Index" after Arthur Hodson Searle, the editor of the first English edition, this third edition has been completely revised, expanded, and typeset with a more accessible page design, a preface by G. P. Dawson, and helpful tables of abbreviations.
About the Author
---
Arthur Hodson Searle (1839–1914) was an artist and engraver who specialized in producing plates for scientific illustrations. A scholar of Latin and Hebrew, he compiled the first English edition of the General Index to Swedenborg's Scripture Quotations in 1883, based upon an original index compiled by J. F. E. Le Boys des Guays and published in France in 1859. As a translator, Searle's work included Swedenborg's Treatise on Copper (being the 3rd volume of the Swede's Opera Philosophica et Mineralia) and The Doctrine of Charity, as well as numerous revisions of other translations.