Staying Found: The Complete Map and Compass Handbook (Paperback)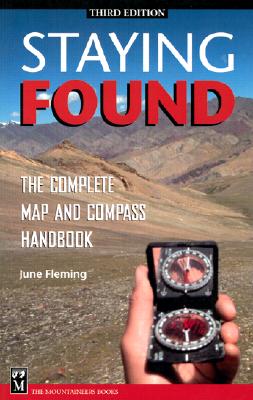 Email or call for price (info@riverbendbookshop.com)
Inquire with a bookseller before ordering. Call 860.430.6608.
Description
---

" This] simply written, informative book should be required reading for anyone heading out to unfamiliar terrain... The chapter on teaching your children to stay found is worth the price of the book." -- Salem Statesman Journal
"
Staying Found
gives you all the information you'll need to be an expert orienteer. Learn to use a compass, find True North, read and use maps, and mark your trail, all invaluable knowledge for the day hiker or trail backpack... Best of all, you don't have to fret if you've read the book but forgotten a tip. It's small and light enough to be a valuable addition to your pack." --
Erie Times-News
Within this handbook you'll find crutial information on: * Reading Maps
* Determining true directions
* Following bearings, backbearings, and baselines
* Using nature as a guide
* Teaching kids to "stay found"
* Coping if you are really lost