George Washington Sheet Music: An Illustrated Catalogue of Music Related to Our First President (Paperback)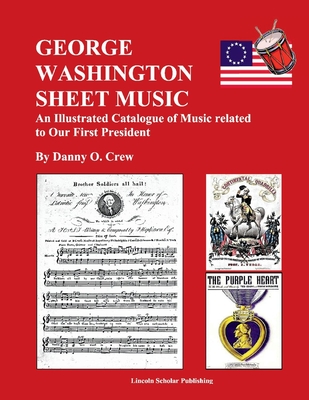 $74.99
Email or call for price
Description
---
For Americans studying our own history, few subjects have been more examined than the life of
our first president, George Washington. His unique and pivotal role in establishing our national
experiment has made him the source of continuous examination and introspection including:
books, treatises, pamphlets, poetry, articles, cartoons, birthday programs, plays, films and music,
have all contributed to our understanding of his every action and the resulting impact on
American political and social life.

Historical study of Washington-related music has largely been limited to two or three songs: The President's March, Hail Columbia and Yankee Doodle. However, Washington's impact on music actually spans over two centuries, from 1776 to the present. It is the goal of this catalogue to document this large musical legacy with the hope that the knowledge of the music related to Washington will spur additional scholarship and research.
About the Author
---
Dr. Crew worked in local government for over 40 years, the last 20 as a city manager in North Carolina and Florida. He received his bachelor's degree in government from Florida State University in 1969. From 1970 to 1980, he served as a Captain in the United States Army, including two years active duty in Japan. After discharge, he returned to Tallahassee and earned master's degrees in public administration and in urban and regional planning.
In 1978, Crew earned a Doctorate in Public Administration (DPA) from Nova Southeastern University in Fort Lauderdale., and in 2014, he earned a PhD in music history from the University of Sunderland in the UK.
It was during graduate school, Crew became interested in collecting socio-political sheet music, a collection that would ultimately exceed 17,000 pieces. During his career with local government, he found time to pen four major music bibliographies documenting socio-political music in America.
Crew retired from city management in 2014 and has continued to work on his music. In 2019, his collection was transferred to the Degolyer Library at Southern Methodist University in Dallas, Texas. In 2020, Crew penned a fifth bibliography – Abraham Lincoln Sheet Music.