Celebrating Canada: Decorating with History in a Contemporary Home (Hardcover)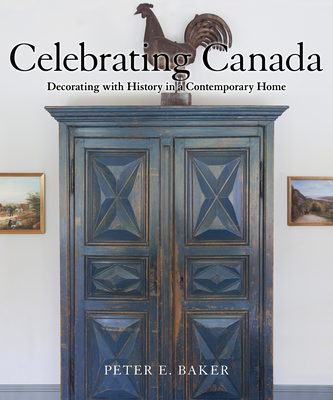 Description
---
A visual journey showcasing how history can make a house a home, a reminder of the strength of character and ingenuity entrenched in Canada's history.

Inspired by the 150th anniversary of Canadian confederation -- the same year recognizing 375 years of settlement in Montreal -- Quebec antiques professional Peter E. Baker brings life to Canadian history and demonstrates how antiques and folk art can successfully be incorporated into a contemporary lifestyle, providing a home with a unique identity.

Drawing from a single collection, the author selects and showcases objects spanning three centuries of Canadian history, from the early days of French settlement to the creative boom of late-20th-century folk artists. Amply illustrated, and written in a conversational, easy-to-read style, this is not a traditional technical study of antiques representing a specific type or region. Celebrating Canada showcases the story and the artistic merits of each object.


About the Author
---
Peter E. Baker has led a 40-plus-year career as a Quebec-based antiques dealer, participating in major shows in both Canada and the U.S. He is a long-standing member of the Canadian Antiques Dealer Association and was a featured Canadiana appraiser on the BBC's Antiques Roadshow and the Canadian Antiques Roadshow. He lives with his wife Susan in Elgin, Quebec.