The Faith of the Blind Coach (Paperback)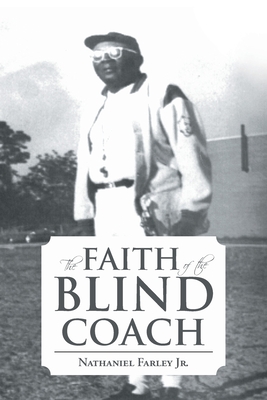 Description
---
I hope this book clearly and properly explains the career, life, and legacy of Coach James P. "Bubbling" Small, who gave us and future concerned coaches a blueprint for success as teachers, mentors, father figures for their children, father figures for boys and girls, a husband, a parent, but most all men and women of character and respect for the craft of coaching.
Coach James P. "Bubbling" Small, you have set the course of how success looks like. You have truly been a blessing to me and many, many, many others. You did a wonderful and skillful job in teaching, mentoring, coaching, and preparing young boys and girls for life. Now God has called you home to be with him, as the scripture says, and I will paraphrase it, "You have run a great race, you have shown us how to finish our coast, now take your rest." Thank you for all the lessons that we've learned from your teachings, wisdom, coaching, and guidance as your last day ended on November 19, 1975. Coach James P. "Bubbling" Small, I hope I have kept my promise to you, Mrs. Lillian Small, my mother and father, but most of all to my Lord and Savor Jesus Christ that whatever I continue to do and how I continue to treat people, all of you will be proud.
Agape,
Nathaniel Farley Jr.