A Short History of the Confederate States of America (Paperback)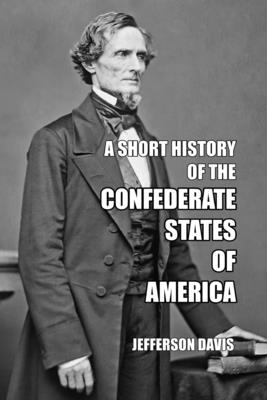 $27.95

Ships to our store in 3-8 Days
Description
---
One of the most interesting and historical documents to emerge from the American Civil War, this account of that mighty and historical conflict was penned by none other than the leader of the Confederate States of America.
Written in the first person, this work tells not only of the major events of the war-as experienced by the president of one of the warring sides-but also spells out the background, as seen by the South, of the origins of the conflict.
Along the way it addresses the constitutional issues which lay at the heart of the war: slavery, states' rights, and the usurpation of the U.S. Constitution. Jefferson proves beyond question that the Confederacy was in fact adhering to the letter of the law of the U.S. Constitution.
Most of the book however concentrates on the events which raged from 1861 to 1865, and the desperate attempts by the South to prepare for war against a far superior North.
This new edition has been completely reset and contains hundreds of new footnotes to explain events, personalities, and issues, to the present-day reader. Illustrated.