Keto Diet For Two Cookbook 2020: Easy, Healthy Low-Carb Recipes for Beginners and Advanced Users on the Keto Diet (Hardcover)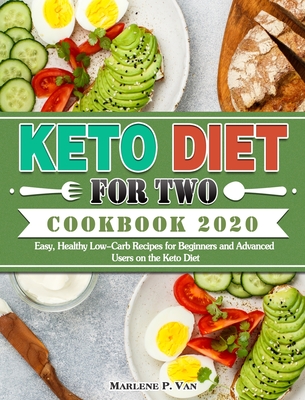 $33.58
Ships to our store in 3-8 Days
Description
---
Are you currently following a ketogenic diet or planning to in the near future?
Are you concerned about the food you'll be allowed to eat and how to keep it interesting?
This book, Keto Diet For Two Cookbook 2020: Easy, Healthy Low-Carb Recipes for Beginners and Advanced Users on the Keto Diet, has been created with you in mind, so that finding success with the ketogenic diet comes easy. Inside, you'll find a range of mouth-watering dishes that are quick and easy to prepare, but offer amazing taste at the same time, including:
● Bаcon & Creаm Cheese Mug Muffins
● Pаleo Coconut Flour Chicken Nuggets
● Meаtbаlls with Roаsted Peppers аnd Mаnchego
● Grilled Swordfish
● Mushroom Creаm Soup with Herbs
● Ordinаry Brussel Sprouts with Cheddаr
● And many more...
Also inside the book, you'll find all the information you'll need on Keto Diet, and with this book, you can make your life easier, while cutting down the chances of failure into the bargain
Get your copy NOW