How to Analyze People with Dark Psychology: Learn the Subtle Art of Manipulating and Influencing People, and Use These Mental Keys to Read Them and Ge (Hardcover)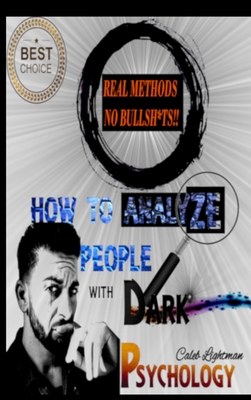 $53.99
Email or call for price
Description
---
Are you interested in analyzing people with the use of Dark Psychology? If yes, then this is the right book for you
Dark Psychology is the study of the human condition in which social interaction has turned to malevolent intent and deception. We are talking about a deception that is so insidious that it tricks people into doing horrific things to themselves and, sometimes, to others.
This book covers the following topics:
- Dark Psychology
- The Dark Traits and the Dark Triad
- Common Tactics and Techniques Used to Influence Others
- What is Persuasion?
- Persuasion vs. Manipulation
- Persuasion Techniques
- Dark Persuasion Techniques
- Brainwashing
And so much more
Dark Psychology conjectures that a region inside the human brain enables individuals to submit awful acts without reason.
An understanding of dark psychology provides you with an insight into the purposeful use of persuasion to control other humans for personal gain, personal entertainment, or just for fun. Dark psychology also reveals how people can be manipulated into doing things they would never do under normal circumstances. In regards to psychological warfare tactics used by governments against their citizens, there is ample evidence that they work so well it is frightening. All it takes is a simple tweak of language or even silence, and people respond in a way that furthers the government's agenda. We are talking about social engineering and human manipulation on a massive scale.
This is happening RIGHT NOW.
Would You Like to Let your customers Know More?
★ BUY A CARTON OF THIS BOOK NOW AND LET YOUR CUSTOMERS GET ADDICTED TO IT ★