Easy Ground Beef Recipes for True Meat Lovers (Paperback)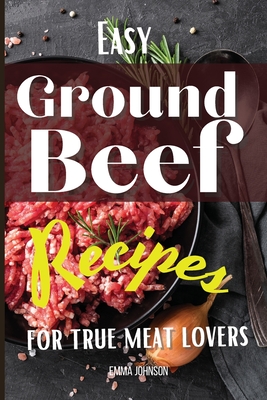 $26.95

Ships to our store in 3-8 Days
Description
---
★ 55% Discount for Bookstores Now at $26.95 instead of 36.95 ★
Are you a beef lover and would love to discover tasty recipes to delight your family and friends?
Your Customers Will Never Stop to Use This Awesome Cookbook.
Researchers at Oxford University explained how eating red meat 3 times a week is absolutely healthy, as well as essential in pregnancy and in pediatric and adolescent age.
British experts have criticized the alarm launched years ago by the WHO, which linked the consumption of red meat with the onset of cancer. Experts explain that the first benefit of red meat is to provide energy to the brain, oxygen and protein to muscles, as well as to develop DHA, an omega-3 fat that protects blood vessels and increases the development of cognitive activities.
You may be thinking: okay, I understand. But I'm tired of eating the same old steak in a pan.
Don't worry With this special cookbook, you will discover the health and well-being benefits of homemade Ground Beef.
You will find 50+ recipes:
The most traditional, tasty and delicious Ground Beef dishes
Classic & international Ground Beef recipes
All recipes are simple and only need some cheap ingredients
Each recipe includes easy cooking direction, serving suggestions, and any variations
The recipe is really simple to adjust to your favorite spices or sauces
Useful notes space at the end
Red meat is good for health, it is excellent for brain development, skeletal growth, muscles and even increases fertility. These recipes are so easy to make, even if you are a complete beginner.
Buy it NOW and let your customers get addicted to this amazing book