The 30 Minute MEDITERRANEAN Cookbook: 101 Healthy, Delicious Meals for Busy and Productive People. (Paperback)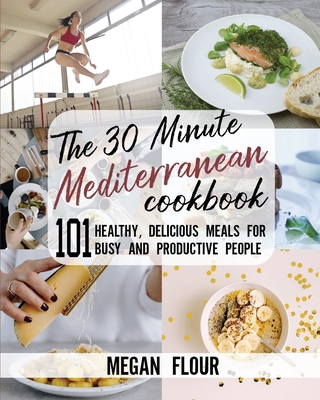 $26.99
Email or call for price
Description
---
Spend less time making delicious meals..
.. and more time enjoying them with this mediterranean diet cookbook full of healthy and convenient recipes for every meal.
The Mediterranean diet is more of a healthy-eating lifestyle than a restrictive diet. It's a way of eating that celebrates food, togetherness, and well-being.
This cookbook explains what to eat, and how it fits within a low-carb, high-fat diet. These healthy recipes also combat chronic disease and cater to allergy restrictions so you can share mouthwatering meals with the ones you love.
With tips, tricks, and 100+ classic recipes, this book is everything cookbooks should be.
In less than 30 minutes you could be enjoy:
- Blueberry Greek Yogurt Pancakes - 30'
- Ricotta And Spinach Ravioli -30'
- Parmesan-Saut ed Zucchini With Spaghetti 30'
- Bulgur Lamb Meatballs -25'
- Lemon Chicken Pita Burgers -21'
- Beef And Cheese Gratin -20'
- Salted Pistachio And Tahini Truffles - 5'
Your next home-cooked meal is just 30 minutes away.
Pick up your copy today and Kick-Start Your Health Goals