PIZZA RECIPES MASTERY 2 in 1 (Paperback)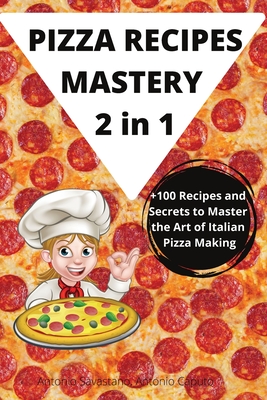 $42.79
Email or call for price
Description
---
55 % discount for bookstores
Your customer will never stop using this amazing BUNDLE
Today, pizza is the most consumed food in the world, and the reasons are clear: it is really delicious and tasty.
Although it is such a popular dish, unfortunately, many prefer to buy frozen or ready-made pizzas.
With this book, Italian-born and executive chef for over 16 years, he wants to share with all home cooks his techniques and experience to prepare real pizza as per Italian tradition, in the simplest way possible and step by step
When you think of pizza, does the word diet come to mind?
For many families, pizza night at home means greasy, expensive pizza that takes an hour or longer to be delivered. Pizza changes all of that by making family pizza night what it should be―delicious, fun, and easy
Recipes in this book:
+100 Recipes and Secrets to Master the Art of Italian Pizza Making
BUY NOW and let your customer became addicted to this incredible BUNDLE