Renal Diet Recipes 2021: Quick and Delicious Recipes with Low Quantities of Potassium, Sodium and Phosphorus for Every Stage of Kidney Disease (Hardcover)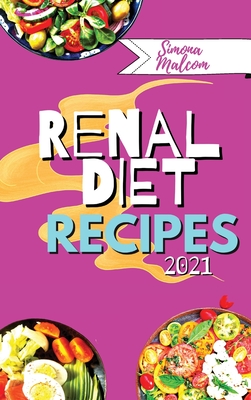 $35.95
Email or call for price
Description
---
Do You Want to Find Out How to Avoid Dialysis Without Losing the Pleasure of Eating and Without Suffering Too Much From Food Restrictions?
Your customers will never stop to use this awesome cookbook
Renal Diet Recipes 2021 provides everything there is to know about this particular diet.
The book has a total of 7 chapters, each specifically created so that people get a comprehensive guide to following a strict rule of low protein, phosphorus, and sodium diet.
When the kidneys' function is compromised, it is vital to lower the wastes, which come from the consumed liquid and foods.
Fortunately, this book not only explains what the renal diet is but also its benefits and the required nutrients.
It also covers kidney disease, what it is and its causes, and identifying the symptoms.
Diagnosis tests are also emphasized, including treatment, so readers will know what to do and what to expect when experiencing this debilitating disease.
In this cookbook you will find:
Simple Breakfast Recipes
Quickly Lunch Recipes
Succulent Dinner Recipes
Dessert & Smoothie Recipes
Amazing Snacks Recipes
.. & Much more
True to its promise, the book has in store a total of 50 recipes one can truly enjoy, patient or not.
It's time for you to learn to enjoy the recipes in this book to take your health to another level
Buy it now and let your customers get addicted to this amazing cookbook