Dash Diet Cookbook For Beginners: Fight Against Hypertension and Coronary Artery Diseases with Healthy and Low Sodium Recipes (Hardcover)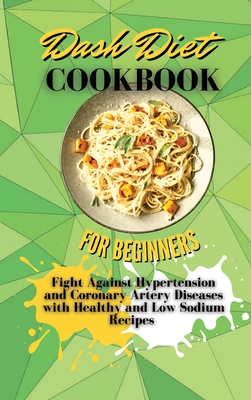 $35.95
Email or call for price
Description
---
Are You Looking for a Collection of Delicious and Easy-to-Cook Recipes to Enjoy a New Energetic Life?
Your customers will never stop to use this awesome cookbook
You may have tried many different ways to stabilize your blood pressure and get rid of hypertension, but if you're here, you did not reach the results you were hoping for.
The reality is: if you want to lose weight, live well and not run into serious health problems, you need to follow a balanced diet.
Developed by the Harvard University, the DASH DIET is the diet par excellence. A scientifically proven dietary approach that guarantees excellent results in blood pressure regulation.
In the "Dash Diet Cookbook for Beginners" You'll Find:
Breakfast Recipes
Lunch Recipes
Dinner Recipes
Desserts Recipes
.. & Much More
This Dash Diet Cookbook for Beginners will be the last one you will ever buy, because it will give you all the informations you need to succeed and to finally lower your blood pressure with delicious meals, so..
What are you waiting for?
Buy it now and let your customers get addicted to this amazing cookbook