Corn Flower: Creatively Canadian (Paperback)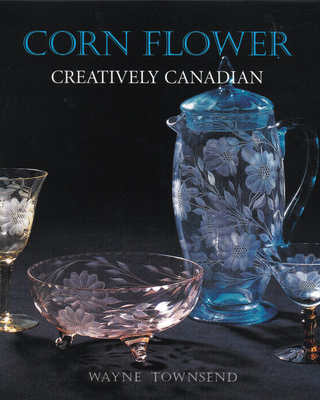 $27.95

Ships to our store in 3-8 Days
Description
---
Canadian-made W.J. Hughes Corn Flower is a distinctive floral design cut on glass stem and tableware. Produced from 1914 to 1988, Corn Flower was a popular gift item, widely collected and used by at least three generations of Canadian families. Corn Flower: Creatively Canadian contains a history of the Hughes family in Ontario, the life and work of Jack Hughes and the detailed business history of the Company from its inception in the basement of the family home to becoming a popular Canadian corporation.
Collectors from across North America will be fascinated by the profusion of splendid photographs, both black & white and colour, of the Corn Flower lines of glassware, many from the original company catalogues. Within the text are clues to the identification of authentic Corn Flower and the differentiation of blanks.
About the Author
---
Wayne Townsend was born in Dufferin County in East Luther township. A lifelong collector, Wayne purchased his first antique, a Benningtonware bowl, at age 12. Wayne has been involved in several restorations of historic buildings in Orangeville, including the Opera House and Market and the Dufferin County Courthouse, as well as actively participating in numerous community historic organizations. After an 18-year career in Graphic Art, Wayne Townsend became the curator of the Dufferin County Museum & Archives in 1988 and opened their new facility in 1994. Since then, he has focused on building the collection of artifacts and archival material for the facility. In the last two years, since discovering the Dufferin County connection to W. J. Hughes Corn Flower, the museum has collected over 500 pieces of Corn Flower and catalogued the archival materials of the company. Wayne is an advocate of local Canadian heroes being celebrated in their communities.