Reminiscences of a Stock Operator: The Story of Jesse Livermore, Wall Street's Legendary Investor (Hardcover)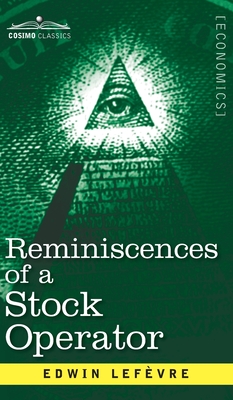 Email or call for price (info@riverbendbookshop.com)
Description
---
These are no ordinary reminiscences a Wall Street broker--these are, according to many readers, the personal tales of legendary trader Jesse Livermore, the man often blamed for the stock market crash of 1929.
Written by American journalist, writer, and diplomat EDWIN LEF VRE (1871-1943), Livermore recounts his rise from quotation-board boy to master of the market. He tells of speculation and excitement, bad deals and blown fortunes. He offers advice that's still relevant today and recalls stories that educate readers more vividly and memorably than any textbook. He explains his theory of the market and how it can be played and exploited for gain. Overall, his stories explain what makes a stock operator tick, and why trading will always fascinate those who strive to conquer it.
Reminiscences of a Stock Operator--The Story of Jesse Livermore, Wall Street's Legendary Investor is one of the most important investment books ever written and a must-read for investors, traders, and students of economic history.