Reminiscences of a Stock Operator (Paperback)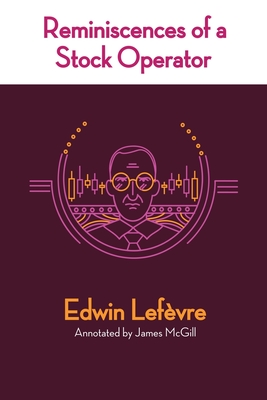 $15.99
Email or call for price
Description
---
Follow Jesse Livermore as he trades his way to $28 million (2020 USD) less than a year after having been broke. But that's not all. He goes broke again only to make more than the $28 million he once had. Reminiscences of a Stock Operator, by Edwin Lefevre, is a riveting story, a battle of courage, cleverness, and equanimity. Livermore didn't have anybody to learn from. He improved through his mistakes. But you can learn from his mistakes and his ace trades. This edition is very easy to read as it has the following bonus material.To find passages easily:
Descriptive Table of Contents
Top Quotes section
Summary by Chapter section
Index
Value-added features:
Dollar quantities in 2020 dollars besides the original
Graph depicting Jesse Livermore's wealth through time
Graph of the S&P Composite annotated with the macro events in the book
All in all, the most easy-to-read, fun edition of the trading classic.