Aromatherapy: Support the Respiratory System With Essential Oils (Getting Started Quickly With Aromatherapy and Essential Oils) (Paperback)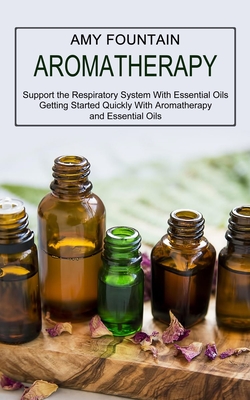 $19.95

Ships to our store in 3-8 Days
Description
---
In this book we will show you the correct, safe way to improve your lifestyle and health. In the wrong hands, aromatherapy can be useless, or even dangerous. We cover the techniques, basics and background that you will require to apply essential oils via a range of methods. This resource is perfect whether you are just starting to research the science of aromatherapy, or whether you are already working or practicing as a natural therapist.
Here is a preview of what you'll learn...
- How to pick an essential oil for's specific mood
- How to feel amazing with the use of aromatherapy
- Descriptions on various essential oils and there benefits
- The many benefits of essential oils and aromatherapy
- What is aromatherapy
- How to properly use essential oils
- Much, much more
You will never find a more comprehensive book that teaches you how to create soaps that is as good as this book and that is a guarantee because all the knowledge that are included here are all tried and tested in making efficient soaps.it will give you the fundamentals in creating herbal soaps that are truly beneficial for the skin and your overall health.