Historias de miedo para contar en la oscuridad (Paperback)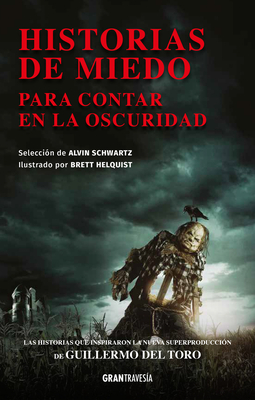 $19.95
Email or call for price
Description
---
En este tomo encontrarás ochenta y dos relatos de horror, leyendas, narraciones de espectros, historias macabras que han pasado de boca en boca. Cuentos de viajeros fantasma, de brujas comehombres, de espíritus errantes y de bromas pesadas que terminaron en tragedia. Una radiografía magnífica y muy aterradora de la historia del susto a través de los siglos en el norte de América y Europa

In this volume, you will find eighty-two horror stories, legends, tales of ghosts, and macabre stories that have passed by word of mouth. Tales of ghost travelers, man-eating witches, wandering spirits, and practical jokes that ended in tragedy. A magnificent and very terrifying X-ray of the history of scares through the centuries in North America and Europe. This is the movie tie-in edition includes all three books of this popular series compiled into one. 
About the Author
---
Alvin Schwartz is known for his more than twenty books for young readers. These stories collected from traditional folklore explore everything from word games and humor, to tales and legends of all kinds. Brett Helquist is a well-known illustrator whose work has appeared in classics such as Lemony Snicket's A Series of Unfortunate Events, and the adaptation of Charles Dickens' A Christmas Carol. He lives in Brooklyn, New York.