Movie Posters: The History of Cinema from the Origins to the Present (Hardcover)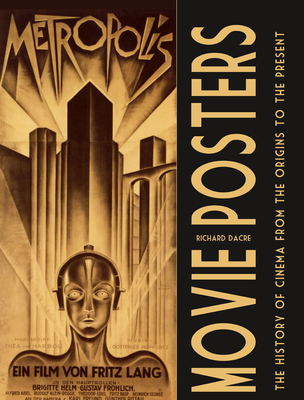 $40.00
Please contact us for more details
Description
---
A collection of posters featuring movies that have helped shape the history of world cinema.
This book focuses on some of the finest movie posters ever produced - some because of the originality of their design, others because of their success to draw attention and make a film seem unmissable. They were produced for films which exemplify significant stages in the history of world cinema. The book constitutes a schematic overview of that history stretching from the pioneering silent days to today's blockbuster franchise world.
About the Author
---
For nearly 30 years Richard Dacre owned and ran Flashbacks, Europe's premiere film memorabilia shop. During that time, he traded in posters from the silent era to the present day sourced from all over the world. Prior to that Richard was the manager of the legendary London repertory cinema, the Scala, and throughout his career has written, lectured, and broadcast extensively on film. He is an Associate Research Fellow at the Cinema and Television Research Institute, Leicester.