Indecent Reading List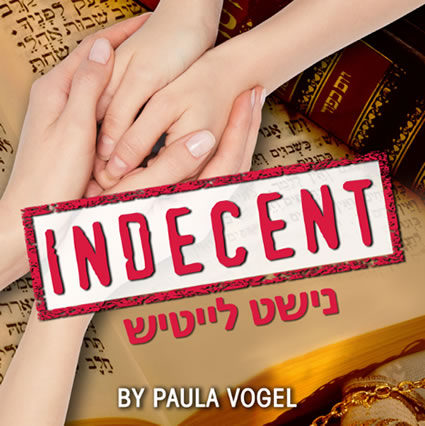 Pulitzer Prize-winning playwright Paula Vogel tells the explosive and deeply moving story of the controversial 1923 Broadway debut of Jewish playwright Sholem Asch's God of Vengeance—a play about a forbidden lesbian romance that enchanted and outraged audiences. We follow the path of the artists who risked their careers in order to perform it. It actively pays tribute to the Yiddish, immigrant families, Jews, theater makers, and the women, specifically the queer women, who are erased from historical narratives. Indecent is a riveting backstage drama filled with music, groundbreaking theatre, and stage magic.
River Bend Bookshop has prepared a reading list around the themes of the production, as well as banned and challenged works of contemporary literature. We hope you enjoy the unsafe amusements and noisy pleasures of the theater, and your ideas of decorum are thoroughly offended by works on stage and on the page.